Everyone wants to have the most gorgeous smile possible. Unfortunately, not everyone has straight and beautiful teeth, which are essential for your smile to look its best. The dental professionals at Excel Dental can help, however. We offer orthodontics in Ozark, MO that will:
Doctor Tracy Davis on orthodontics and Invisalign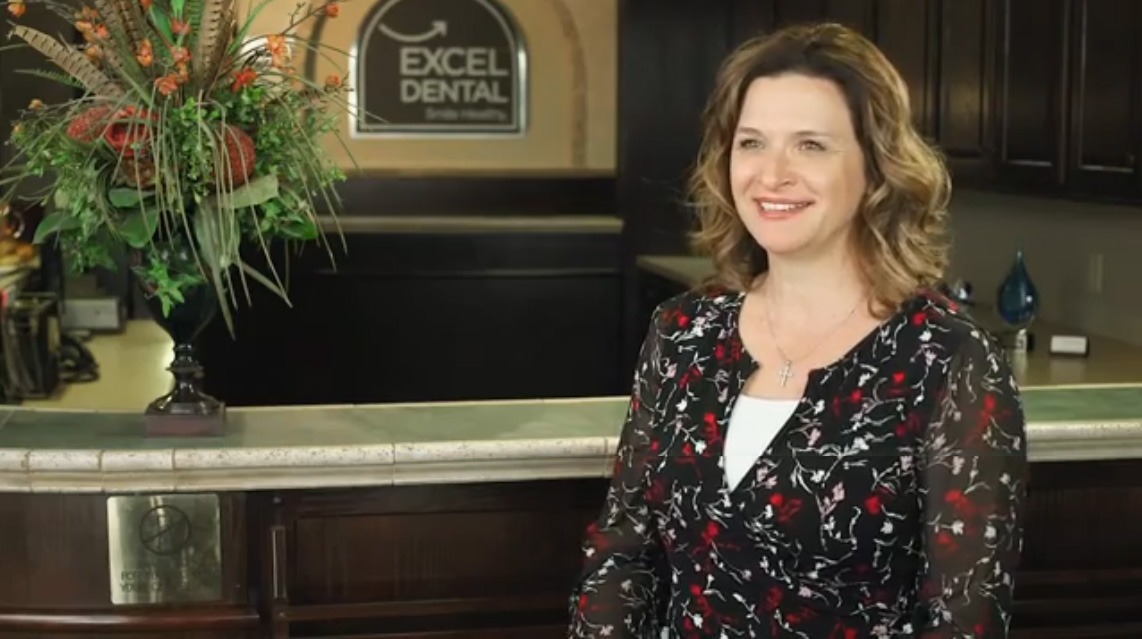 Dr. Tracy Davis on orthodontics and Invisalign
Align your teeth in months rather than years
Let you enjoy more confidence in your everyday life
Help you look more attractive and more successful
Make good oral hygiene easier to maintain
Straighten your smile discreetly, with no metal
Call us today to schedule an appointment: (417) 581-3600. You'll find our Ozark dentist office at 1701 W James River Road – just across from Lambert's Cafe, south of James River Church.
Choose From Two Short-Term Orthodontic Options
While traditional metal braces are the tried-and-true teeth straightening method that has been around for decades, not everyone wants to wait two years or longer to achieve their new smile. That's why Excel Dental offers you two great short-term orthodontic options in Ozark, MO – so you can see your new smile in a fraction of the time that standard orthodontics take.
As one of our premier cosmetic dentistry services, Invisalign is a popular way for our patients to straighten their crooked smiles. This orthodontic system uses a series of clear plastic teeth aligners to gently move your teeth into their proper positions in as few as 12 months! We can even show you a smile preview using a digital mock-up before you ever begin treatment.
Plus, with Invisalign you'll never be embarrassed about having a mouthful of metal. The aligners are barely noticeable by others, if at all. They fit comfortably over your teeth, and most patients report having no difficulty getting used to them.
If you're not a good candidate for Invisalign, or if you want an even quicker orthodontic option, then Six Month Smiles may be a good choice. Just as the name implies, you could complete your treatment in just a few months!
This system uses clear brackets and tooth-colored wires, focusing orthodontic treatment on only the teeth that show when you smile. Since we won't be concerned about treating all your teeth, Six Month Smiles is much quicker and less expensive than traditional orthodontics.
We Can Help Your Little Ones, Too!
If your child has lost baby teeth and is waiting for adult teeth to come through, we can place space maintainers to ensure there is enough room for them. Early intervention can often allow a child to avoid full orthodontic care later on.
Our Ozark orthodontics can give you the straight smile you've been dreaming about! Call us today at (417) 581-3600 to schedule your consultation.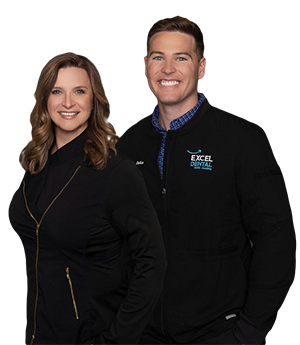 Excel Dental
Dr. Tracy Davis and Dr. Jim Oslica
The careers of Dr. Jim Oslica and Dr. Tracy Davis have followed similar paths, and they are excited to offer exceptional smile care to residents of southwest Missouri! Dr. Oslica originally hails from St. Louis but moved to Ozark at a young age and graduated from Ozark High School. Dr. Davis' hometown is Conway, though she moved to the Springfield area in 2004 to be closer to family. Graduates of the University of Missouri-Kansas City School of Dentistry, they both have earned many accolades and memberships in prestigious medical associations. For example, Dr. Davis has received national recognition as a dental researcher while Dr. Oslica is an active member of the American Dental Association. Drs. Davis and Oslica love to help our patients smile with more confidence and providing you top-notch, comprehensive dental care in a warm environment.