Ozark MO Dentist Commitment & Dedication
At Excel Dental, our team is dedicated to providing excellence in all aspects of dental care. From general to cosmetic and restorative treatments, our skilled dentists, Drs. Tracy Davis and Jim Oslica, are equipped with cutting-edge technology and state-of-the-art solutions to address a wide range of dental concerns. Whether you're a new or existing patient, our Ozark, MO office is here to help with comprehensive cosmetic and family dental care. Don't hesitate to reach out to our team for the best in dental care.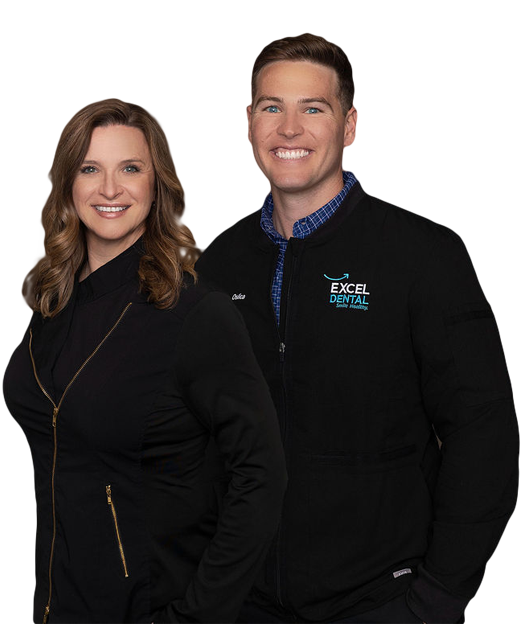 Meet Your Dentists in Ozark
Dr. Tracy Davis and Dr. Jim Oslica
The careers of Dr. Jim Oslica and Dr. Tracy Davis have followed similar paths, and they are excited to offer exceptional smile care to residents of southwest Missouri! Dr. Oslica originally hails from St. Louis but moved to Ozark at a young age and graduated from Ozark High School. Dr. Davis' hometown is Conway, though she moved to the Springfield area in 2004 to be closer to family. Graduates of the University of Missouri-Kansas City School of Dentistry, they both have earned many accolades and memberships in prestigious medical associations. For example, Dr. Davis has received national recognition as a dental researcher while Dr. Oslica is an active member of the American Dental Association. Drs. Davis and Oslica love to help our patients smile with more confidence and providing you top-notch, comprehensive dental care in a warm environment.