When your smile is suffering from damaged or missing teeth, you can count on Excel Dental to repair it for you. Dr. Davis offers you dental crowns and bridges in Ozark, MO that will:
Doctor Tracy Davis on dental crowns and bridges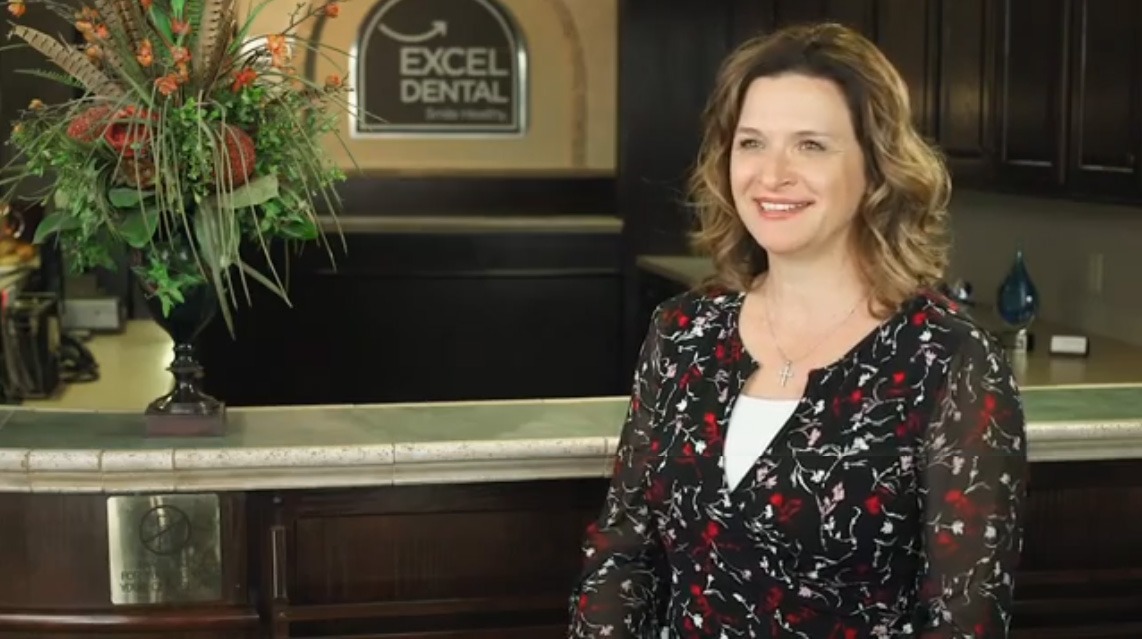 Dr. Tracy Davis on dental crowns and bridges
Restore your smile to its former appearance
Make it easier to enjoy all your favorite foods
Give you more confidence in public
Make talking easier so you can be understood
Improve your oral health and total body health
If your smile needs help, call us today at 417-581-3600 to schedule an appointment. Besides Ozark, we proudly serve Nixa, Sparta, and Highlandville.
Repair Your Smile Using a New Crown or Bridge
A dental crown often serves as a building block for our restorative dentistry at Excel Dental. Used by itself, a crown will cover a damaged tooth or one repaired with root canal therapy. It will strengthen the tooth, help prevent further problems, and restore virtually all your ability to bite and chew.
To make a new crown, we'll take digital impressions, which are more accurate than traditional impressions, plus you won't have to deal with any goop in your mouth. We'll use either an e.max crown or zirconia crown, depending on your needs and the location of the tooth.
We can combine two crowns and one or more replacement teeth to form a fixed bridge that will fill in the gaps in your smile. The crowns will provide an anchor for the bridge, securing on either end to your healthy teeth.
We can also replace missing teeth by using dental implants along with a crown or bridge. For a single missing tooth, we can secure a crown to an implant, creating a durable replacement tooth that will look completely natural. If you have several missing teeth, we can have a bridge made that will anchor to two or more implants.
If your tooth repair doesn't require an entire crown – yet a standard tooth filling won't work – then we may use an inlay or onlay to fix the damage. An inlay bonds to the top of a tooth between the cusps (tips), while an onlay also extends down the sides of a tooth.
Rebuild your smile with dental crowns and bridges in Ozark, MO! Call us today at 417-581-3600 to schedule your consultation.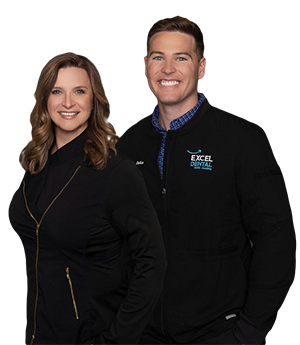 Excel Dental
Dr. Tracy Davis and Dr. Jim Oslica
The careers of Dr. Jim Oslica and Dr. Tracy Davis have followed similar paths, and they are excited to offer exceptional smile care to residents of southwest Missouri! Dr. Oslica originally hails from St. Louis but moved to Ozark at a young age and graduated from Ozark High School. Dr. Davis' hometown is Conway, though she moved to the Springfield area in 2004 to be closer to family. Graduates of the University of Missouri-Kansas City School of Dentistry, they both have earned many accolades and memberships in prestigious medical associations. For example, Dr. Davis has received national recognition as a dental researcher while Dr. Oslica is an active member of the American Dental Association. Drs. Davis and Oslica love to help our patients smile with more confidence and providing you top-notch, comprehensive dental care in a warm environment.