At Excel Dental, we offer an assortment of modern dental treatments and patient comfort options. This is your chance to take a quick preview tour of our facilities. Check it out then call us at (417) 581-3600 to request your initial appointment at our dentist's office in Ozark. You can also schedule online.
Doctor Tracy Davis on the advanced technology in the office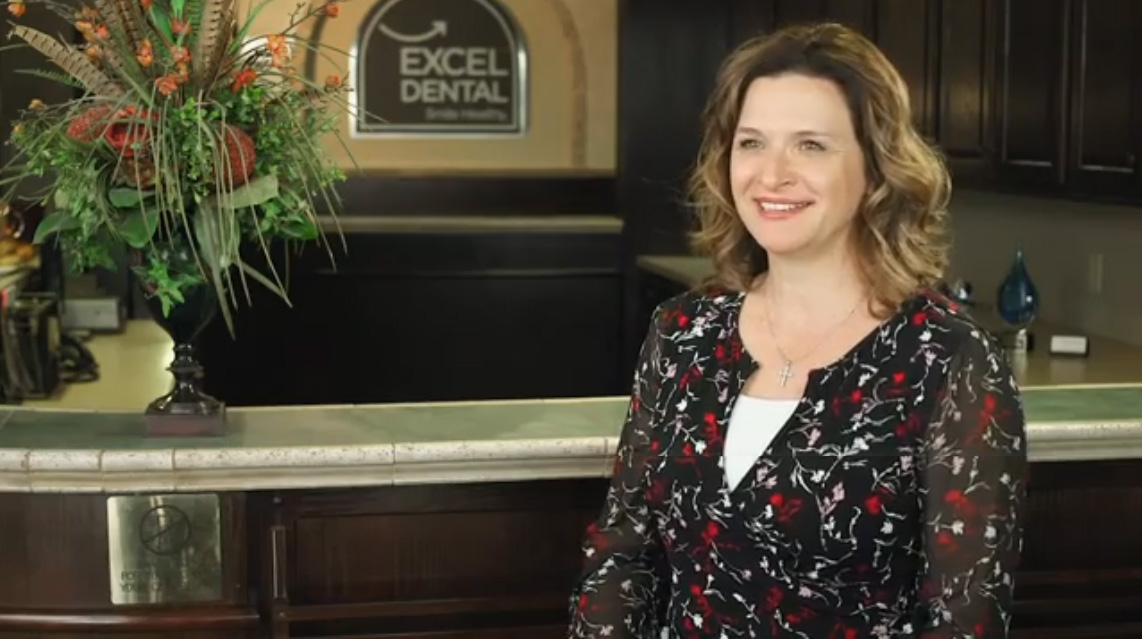 Dr. Tracy Davis on the advanced technology in the office
Enjoy Comprehensive Care Under One Convenient Roof
With us, you won't have to drive all over town to keep up with your smile. Getting the high-quality dental care you deserve is easy at our Ozark dentist's office. We look forward to seeing your smiling face in one of our chairs!
Experience Talent You Can Trust
At Excel Dental, your smile will be in the competent hands of skilled dentists with many years of experience, both supported by a fully trained staff. What's more, each and every member of our team cares enough to take the time to answer all your questions as they arise.
This is one office that qualifies as a warm and welcoming space in every respect. See for yourself what we can do for the health and appearance of your smile. We are easy to find as we are located right across the street from Lambert's Cafe (home of "throwed rolls")!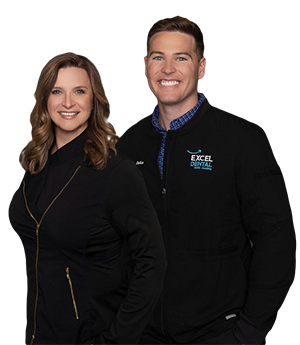 Excel Dental
Dr. Tracy Davis and Dr. Jim Oslica
The careers of Dr. Jim Oslica and Dr. Tracy Davis have followed similar paths, and they are excited to offer exceptional smile care to residents of southwest Missouri! Dr. Oslica originally hails from St. Louis but moved to Ozark at a young age and graduated from Ozark High School. Dr. Davis' hometown is Conway, though she moved to the Springfield area in 2004 to be closer to family. Graduates of the University of Missouri-Kansas City School of Dentistry, they both have earned many accolades and memberships in prestigious medical associations. For example, Dr. Davis has received national recognition as a dental researcher while Dr. Oslica is an active member of the American Dental Association. Drs. Davis and Oslica love to help our patients smile with more confidence and providing you top-notch, comprehensive dental care in a warm environment.