It's completely normal to be a little nervous about your dental care; many people are. It's important for you to know that the team at Excel Dental will do all we can to help you feel relaxed while you're in our care – we have a great deal of experience relieving dental anxiety in Ozark, MO. Here you'll receive gentle dental treatment that will help you:
Doctor Tracy Davis on relieving dental anxiety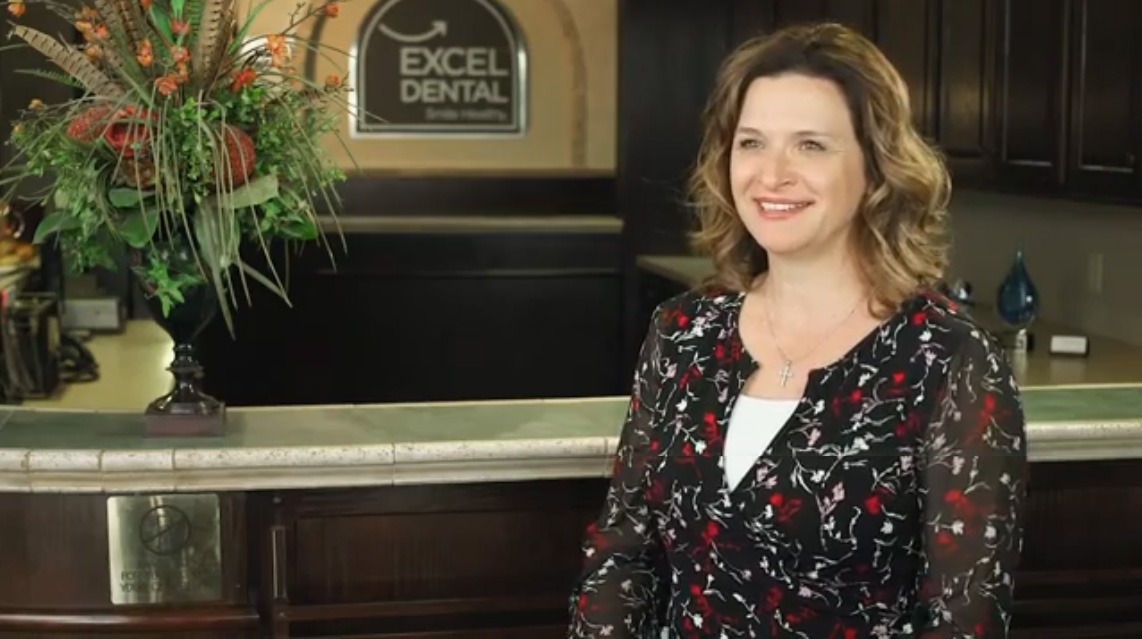 Dr. Tracy Davis on relieving dental anxiety
Achieve and maintain a beautiful smile
Experience peace of mind about your oral health
Reduce anxiety about any future dental visits
Enjoy confidence that your smile looks its best
Call us today at (417) 581-3600 to schedule your next dental visit. We're open for both early morning and late afternoon appointments. Our address is 1701 W James River Road, serving Ozark as well as the communities of Nixa, Sparta, and Highlandville.
Relax With Our Sedation Options
When you visit Dr. Davis, we want your experience with us to go as smoothly as possible. That's why we offer you two great choices for dental sedation. We can answer any questions you have about these options:
Inhaled Sedation – You'll breathe in a sweet-smelling gas and begin to feel relaxed in just minutes. Furthermore, we can regulate the amount of sedative as needed to make sure that you're completely comfortable.
Oral Conscious Sedation – Our dentist will prescribe a small pill for you to take ahead of time as directed. Throughout your procedure, you'll feel totally relaxed and perhaps groggy. You'll need to have a friend or family member drive you home afterward.
Our Amenities Help You Feel Right at Home
We invite you to take us up on one or more of our comfort amenities while you're here. They include:
Soft pillows for head and neck support
Warm blankets for a cozy touch
Headphones and satellite radio so you can relax with your favorite music
When you're nervous about your dental care, turn to the experts at relieving dental anxiety in Ozark, MO. Call Excel Dental today at (417) 581-3600 to schedule an appointment.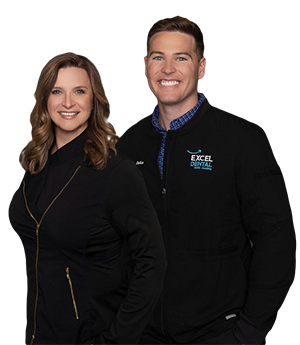 Excel Dental
Dr. Tracy Davis and Dr. Jim Oslica
The careers of Dr. Jim Oslica and Dr. Tracy Davis have followed similar paths, and they are excited to offer exceptional smile care to residents of southwest Missouri! Dr. Oslica originally hails from St. Louis but moved to Ozark at a young age and graduated from Ozark High School. Dr. Davis' hometown is Conway, though she moved to the Springfield area in 2004 to be closer to family. Graduates of the University of Missouri-Kansas City School of Dentistry, they both have earned many accolades and memberships in prestigious medical associations. For example, Dr. Davis has received national recognition as a dental researcher while Dr. Oslica is an active member of the American Dental Association. Drs. Davis and Oslica love to help our patients smile with more confidence and providing you top-notch, comprehensive dental care in a warm environment.