Regular checkups are one of the key components to a healthy, attractive smile. When you visit Excel Dental twice a year for your Ozark dental cleanings and exams, you will:
Doctor Tracy Davis on dental cleanings and exams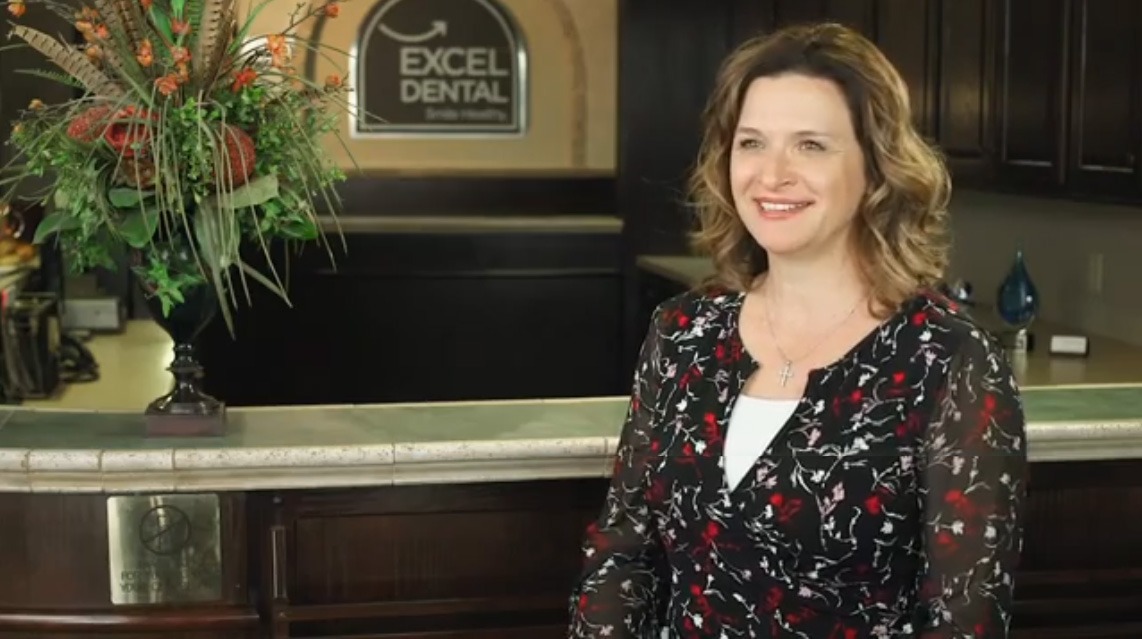 Dr. Tracy Davis on dental cleanings and exams
Enjoy a cleaner, whiter smile
Prevent cavities, gum disease, and other problems
Avoid the need for more extensive and costly dental work
Be confident that your smile looks its best
Call us today at (417) 581-3600 to schedule your next regular dental visit. You'll find us at 1701 W James River Road – not far from Ozark West and Ozark North Elementary Schools.
Enjoy Comfortable Checkups From Our Experienced Team
Most of our patients know that they should schedule a dental exam and cleaning every six months, but it never hurts to mention it again! Busy schedules and demands on our time can easily cause us to put off these important dental visits.
At Excel Dental, we believe in giving our patients the very best and most comfortable treatment we can. To do that, we offer special mouth rinses and topical gel that will numb the soft tissues inside your mouth during your cleanings.
If you've ever had an uncomfortable dental visit, you'll appreciate this special touch. After you use the rinse or we apply the gel, you won't have to worry about feeling anything going on inside your mouth.
We Give You Peace of Mind About Your Oral Health
During the exam portion of your visit, we'll screen your for oral cancer as a preventive measure. Early detection of this disease increases the odds of successful treatment. We'll also check for cavities with our DIAGNOdent electronic cavity detector. It can uncover tiny amounts of tooth decay not visible to the naked eye.
Depending on the results of your exam, we may recommend fluoride varnish or dental sealants to help prevent future problems. If we see signs of gum infection, our gum disease treatment will get your gums back on track.
You'll receive a thorough teeth cleaning as well. Your dental hygienist will clean and polish each of your teeth to remove plaque, tartar, and bacteria. She will make sure to cover those hard-to-reach areas you might miss when brushing and flossing at home. You'll leave with brighter teeth and a fresher mouth!
Get your best smile yet with Ozark dental cleanings and exams from Excel Dental. Call us today at (417) 581-3600 to schedule a visit!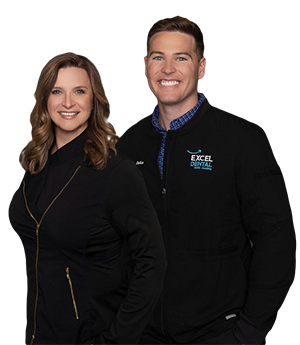 Excel Dental
Dr. Tracy Davis and Dr. Jim Oslica
The careers of Dr. Jim Oslica and Dr. Tracy Davis have followed similar paths, and they are excited to offer exceptional smile care to residents of southwest Missouri! Dr. Oslica originally hails from St. Louis but moved to Ozark at a young age and graduated from Ozark High School. Dr. Davis' hometown is Conway, though she moved to the Springfield area in 2004 to be closer to family. Graduates of the University of Missouri-Kansas City School of Dentistry, they both have earned many accolades and memberships in prestigious medical associations. For example, Dr. Davis has received national recognition as a dental researcher while Dr. Oslica is an active member of the American Dental Association. Drs. Davis and Oslica love to help our patients smile with more confidence and providing you top-notch, comprehensive dental care in a warm environment.